Natural Grace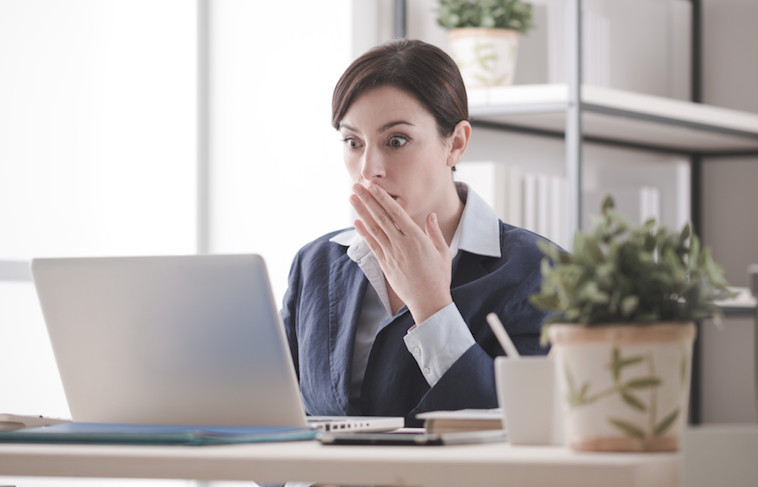 8:30 a.m.
Office of Leona Lee
Senior Account Director
Calthorpe Advertising
40th Floor, Calthorpe Tower
Downtown
Leona Lee, thirty-six years old and the acting account director on the Natural Grace Cosmetics account, sat frozen before the screen of her laptop. Her mouth was open and her hands were suspended above the square black tiles of the keyboard.
She had been locked in this position for almost thirty seconds, not even blinking, hardly even breathing, as motionless as a screenshot from a horror movie.
On her laptop, her email browser waited for her next command. The cursor blinked and the mouse pointed. The unread emails stood impatiently in their ranks. What's it going to be, they seemed to ask. Select email? Reply to email? Compose email? Delete email? We're waiting for you.
But there was only one command that Leona Lee wanted, the one command that could undo the catastrophic mistake she had just made: the command to recall an email.
'Shit,' said Leona. 'Shit, shit, shit!'
The trouble was, Leona didn't know how to use the command. She wasn't even sure it existed. The recall email command was like an urban myth. Maybe it existed; maybe it didn't.
Leona brought her hands up to her face and held them there. 'What have I done?' she whispered. 'What have I done?'
***
Forty-five minutes earlier, Leona's career had seemed much brighter.
Striding through the lobby of Calthorpe Tower, her heels echoing on the glistening stonework, she was the epitome of a woman whose star was rising.
The security guards outside the elevators smiled at her as she strode by. They could tell that here was a beautiful young woman on her way up. They didn't even mind that she ignored them.
It was true. Leona was on her way up in all senses of the word. Last month, she had been only one of many ambitious account managers in the Calthorpe empire. Now, she had risen above them to the rarified air of the higher ranks. She was acting account director on the Natural Grace Cosmetics account, the agency's most important client—a client more lucrative than either the famous sporting goods client or the alcohol client, both of whose brands encircled the globe.
Arriving at the elevators, Leona pressed the button for the fortieth floor. She looked at her reflection in the elevator's shiny metal. Her reflection gazed back at a tall, elegant young woman with an Anna Wintour hairstyle and a small but satisfied smile. 
'Well now,' said Leona to the reflection.
The elevator rocketed upward, like Leona's career, and made its destination without stopping once. 
The doors opened and Leona strode forth into the corridor. All was quiet. No one else was there. It was too early for most people to arrive, but not for Leona. Early mornings, hard work, and dedication had gotten her this far; she wasn't going to stop now.
She arrived at her office—the office on the corner with a view over the city.
Leona stepped inside and strode toward her desk. She passed the row of framed posters hanging on the walls. Each was a Natural Grace advertisement; each was an example of the brand in action, with everyday women wearing the various creams, blushes, nail polishes, lipsticks and eyeliners.
Leona hardly noticed them. Only one caught her attention. It hung just beside her desk: a framed photograph of the famously imposing marketing director of Natural Grace, Augusta Chan. The photo had been a gift to Leona's predecessor, Rebecca Dawes. There was an autograph on the photo from Augusta herself: 'To Rebecca with thanks, Augusta.'
Leona wondered at the poster, as she did most mornings. Rebecca Dawes had managed the Natural Grace account through five years of extraordinary growth, a great achievement for both client and agency.
But then, just when Rebecca should have been capitalizing on her success, something inexplicable happened: Rebecca Dawes had been fired and left the agency immediately.
No one would say what happened. Rebecca was uncontactable.
Leona sat down at her desk and got straight to work. 
First, she reviewed the contact reports from last week's meeting with the marketing team at Natural Grace. Then, she viewed the edit from the TV shoot in Thailand for Natural Grace Surrender.
By 8:30 a.m. she was ready for the next task: her email.
Leona clicked her mouse; Leona scrolled; Leona flagged; Leona deleted. For important emails, Leona selected 'Reply' and typed her responses. The keys clattered beneath her flying fingernails, each one gleaming red with Natural Grace Liquid Passion. Then, Leona sent each email away with a satisfying SLAP of the return key.
Away went a reply to a request for annual leave. Away went her acceptance to meet with Calthorpe CEO, Randall Wallace at 10:00 that morning. Away went a myriad of replies, until there was only one email left.
It was an email from [email protected].
Leona leaned closer to her computer screen. An email from Augusta Chan was to be treated with great caution, and there was something unusual about this particular email that caused Leona's heartbeat to quicken.
The email was addressed to [email protected] but it had also been cc'd to everyone else who worked on the account, from Randall Wallace to the most junior designer. 
The subject line simply read, 'I expect better.'
Leona began to read. As her eyes raked from left to right, she heard the deep, cold, and dangerous tone of Augusta Chan's voice.   
'Dear Ms Leona Lee,
Now that we have finally managed to launch the Glisten campaign, I would like to bring to your attention several matters that caused my concern during the last month. 
To say the least, I am very unhappy with the performance of both the account service and creative teams.
Many times, members of my staff discovered lapses on your side that can only be described as sloppy and careless. Instructions were not followed, insufficient attention was paid to detail, updates were infrequent, deadlines were missed.
These lapses are in addition to the poor standard of creative work for the Glisten campaign. In particular, I question the recommendation by the agency to use Ms Kirsty K as the celebrity chosen to endorse the product. She may be popular with our target audience, but she is an unknown quantity with regard to her conduct in the media spotlight. This concerns me greatly.
The most disappointing aspect, however, concerns your own performance, Ms Lee. You were recommended highly to us as someone with the experience to deliver the high standard of service we expect. We are yet to see any indication of this.
Frankly, a client of the size and importance of Natural Grace should not have to put up with such poor service.
I expect better and have instructed my team to monitor your progress to ensure that "better" is delivered or we will have to reassess our current relationship.
I trust that you will take action accordingly.
Augusta Chan
Marketing Director
Natural Grace Cosmetics International.'
Leona leaned back from her computer. She couldn't believe what she had just read. It didn't make sense. In her own view, she had completed a brilliant month for Natural Grace, a flawless performance under considerable pressure. Yet, here was an email damning her publicly for sloppiness. 
As Leona sat there, fuming in her chair, indignation crept up from behind and whispered in her ear. Can you believe the way she just spoke to you? Can you believe that? To you, Leona Lee! And can you believe she sent her email to everyone, including your boss? She's making you look bad, Leona. She's trying to ruin your career. You better do something. You better do something!
And then, before good sense could arrive to calm her down, Leona Lee clicked her mouse and began to type.
For the next forty-five seconds, her red fingernails blazed at the keyboard. Then, without thinking, she hit 'Send' with a righteous SLAP and heard the email rocketing away, accompanied by the computer's sound effect of 'Whoooooshhhhhh!'
It was at this moment, Leona's hands froze and her mouth slowly opened wide in horror.
Around the many levels of the Calthorpe office, there were pings and dings and gongs and boinks as each computer's email browser announced the arrival of Leona's poisonous message.
And across the city, high in a glass tower, inside the lacquered casing of a limited edition, black MacBook Air, the email's arrival triggered the toll of a single, ominous bell.
***
8:35 a.m.
Annabelle Reardon
Art Director
Creative Department
Calthorpe Advertising
30th Floor, Calthorpe Tower
Downtown
I got to my desk early.
I was like, please let this be the last day of layouts. This Glisten shit is driving me freaking nuts.
Glisten had already stolen enough of my nights and weekends. Take the week before. I worked eighty hours. Eighty hours! That's almost twelve hours a day if you work Monday to Sunday. It's enough to ruin your social life right there—your love life too. Yep, especially your love life.
So I was in early, but only because I was planning on leaving early. 'Early' at this agency meant about seven o'clock. Anyone who left earlier than seven always got the stink eye and worried that they'd be fired. I worried too, but after all the hours I'd put in, I didn't care. I actually wanted to be fired just to get some time for myself.
Nah. I didn't mean that. I couldn't afford to be fired, but I thought about it plenty. 
Natural Grace was a really high-maintenance thing. For the Glisten launch, I nearly went crazy. One day it was a change of color; the next, a total change of direction. It drove me so mad I nearly went over to my friend Cherry, who works in the studio, and asked her for a cigarette. I hadn't smoked for six months. That's how bad it got.
I was just so over it all.
When I came in that morning, I was just hoping to get through the day without anything more coming along to ruin it. I dumped my stuff and turned on the Mac. I was going to check my Facebook before getting back to the layouts I started yesterday.
My screensaver came up. It's got a picture of me and Jamie on a beach. I gotta change that. Jamie and I aren't together anymore. We're a casualty of Natural Grace, killed by Glisten Lip Gloss.
So I removed the picture of me and Jamie and just put up one of me and my cat, Lola. Then I looked at my emails.
The first one I noticed was from Augusta Chan. Now that got my attention. Big shot clients like her never emailed creative staff like me. She wouldn't have known who I was if she stepped on me at one of those fashion shows she's always going to. So, I was really interested.
Then I read the email.
Well, what a lot of nasty stuff! Wow! Some people! If she didn't like the campaign, why did she approve it? Why did she spend all those millions? Why didn't she speak up at the time we were making it? We were only doing what she wanted. It wasn't fair.
In fact, if you ask me, it seemed like she was covering her ass in case the campaign failed and she needed someone to blame. That's what I thought. She was covering her skinny, twinset covered ass.
But here was the really nasty thing: she sent the email to everyone—not just the people in charge, like Leona and Michael Lisle; she sent it to all of us. I even saw Randall Wallace's name on there. He's the agency CEO.
That email got my morning off to a really bad start. Then the next crazy thing happened. Another email showed up. This one was from Leona Lee, the new account head. When I read it, I nearly dropped my coffee into my own lap. For real. I couldn't believe the stuff she said to Augusta Chan. I was like, Holy Shit! What's going on?
I yelled over to the next cubicle, 'Ash! Hey, Ash! You gotta see this!' and Ash was like, send it over.
But I said, 'No way. I'm not sending this anywhere.' Maybe I was being paranoid, but I didn't want to be accused of leaking company information. No way. That email was too dangerous.
'Come on,' said Ash.
'No way,' I said. 'Come and see what's happened!'
Ash came over to my cubicle and then read the email. 'I see one nasty woman writing about another nasty woman,' he said. 'They'll cancel each other out like Optimus Prime and Megatron.'
'It's worse than that,' I said. 'Leona must have sent the email by mistake.'
'Is it that bad?' Ash asked.
I looked up at him. How dumb could you get! I guess he was too new to see what was going on. So, I said to him, 'It's worse than bad, Ash. It's get-your-portfolio-ready bad. It's call-the-recruitment-agent bad. It's sell-your-car-because-you're-about-to-be-fired bad.'
But he still didn't get it. He was looking at me with this dumb face, so I told him again. 'It means that once Augusta Chan reads this email, a megaton of shit will hit the fan.'
'For real?' he said. 
'Yeah, for real. She's probably read it already. And if I know anything about how this place works, the shit will blow right past the people at the top and fly straight into the overworked asses of the guys like us and blow us right out the door and onto the street.'
I might have been pretty low on the totem pole at the agency, but I was no fool. I left Ash where he was and took the elevator straight down to the street. Then I took out my phone and called the number of Creative Solutions Recruitment.
'Hi,' I said when I got through to one of the agents. 'I just want to get in first before you guys get swamped with calls by staff from Calthorpe.'
***
8:50 a.m.
Information Technology Department
Calthorpe Advertising
25th Floor, Calthorpe Tower
Downtown
Leona Lee stood, her foot tapping, her knee trembling, her impatience rising.
In front of her sat Glen at his desk. Glen was one of the four technicians who took care of Calthorpe Advertising's IT, or its 'tech' as Glen liked to call it.
Glen and the tech guys knew about things the rest of the agency didn't care about until those things broke down—things such as data storage, network connections, Wi-Fi and the settings on the smartphones issued to the senior staff. 
Leona didn't know Glen's name. She had never actually spoken to Glen. He and the IT Department were outside her world and therefore barely existed. Now she paid Glen her utmost attention, standing before his desk as respectfully as her panic would allow.
Glen sat eating his breakfast, a PC laptop open before him; a large Grande coffee mug made of brushed metal stood beside it.   
'So, you sent an email by mistake?' Glen said as he gulped down a bite of muffin. Then he raised the giant mug and slurped, looking at Leona over its rim.
'Yes, can you recall it?' said Leona, trying to sound calm, but she knew her body language screamed.
'Who'd you send it to?' said Glen, lowering the large mug to the desk.
'That doesn't matter,' said Leona. 'Can you recall it or can't you?'
'You mean, "Can one recall it or can't one?"' said Glen, raising a finger. 'Or maybe, "Can I recall it or can't I?"'
'Sure, however you say it,' said Leona. 'Is it possible…to recall an email just sent. I've heard it's possible. People say it is. Is it?'
'Well,' said Glen, taking a meditative bite of his muffin. 'It is and it isn't…possible. It depends.'
'On what?' Leona said, sensing the time moving, her breath quickening. She imagined Augusta Chan reading the poisonous email, and then Augusta's finely plucked eyebrows rising, her fury gathering, her hand reaching for her phone to make the devastating call.   
'Depends on who you sent it to,' said Glen. 'No…wait. It depends on to whom it was sent. No, that's not right either. It depends on the question of the person…'
Leona fought back the urge to shout. 'It was sent to a client!' she said. 'A client, OK? Now can you tell me whether I can recall it or not?'
Glen stopped chewing for a moment. 'Ooh. A client? Really?' He dropped into a cringe from which he looked up at Leona with a pained expression, like Igor addressing Doctor Frankenstein. 'Is it bad?' he asked.
'I don't know,' Leona said. 'It could be. I don't know. I just want it back so that I don't have to find out whether it's bad or not.'
'What did you say in the email?' asked Glen, eyes wide, shaking his head. 'Just a mistake or…?'
'Look,' said Leona, letting her temper slip. 'It doesn't matter what I said. I just have to get it back or it might cause problems. That's all. Now will you do it?'
'Which one?' said Glen.
'What?'
'Which client?' he said.
'For goodness sake! The Natural Grace client. OK?'
Glen whistled. 'Natural Grace, huh? Phew! NGC—the agency's largest and most important client, arguably the reason this particular office exists in the Calthorpe empire,' he said and whistled again. 'Which one of the Natural Grace clients did you send it to?' he asked. 'Was it that marketing director people talk about? You know, the one that's in the news and looks like an angry librarian?'
Leona Lee had occasionally wondered if her relatively high position in the agency gave her authority over tech guys such as Glen or Ken or whatever his name was. Surely as a senior account person on the agency's largest client, she could pull rank.
'Look, are you going to help or not?' Leona said. 'This is really urgent and far more important than whatever game you want to play. So please, tell me. Can I recall the email or can't I recall the email? Nothing else. Just that. Can I or can't I…recall the email?'
Glen was about to reach for the giant mug, but instead, he held up his hands in a don't-shoot-me pose.
'Hold on,' he protested. 'Whoa! Stop! Just a minute. Let me explain. I was asking those questions for a reason, you know. I'm not just some tech guy on a power trip. There are reasons.'
'OK,' said Leona. 'Reasons. I'm listening.' But she was also feeling the time advancing, the danger gathering, the threat growing of Augusta going nuclear.
'As I said, it depends,' replied Glen. 'The short answer is that, yes, the email can be recalled.'
'Thank God,' said Leona. 'Good. That's better. How do I do it?'
'But only,' cautioned Glen, holding up a finger, 'if it goes to computers using the same server as the one it was sent from—er, from which it was sent.'
'The same server?' Leona asked. 'What do you mean, the same server?'
'People here in the office use the same server as you,' said Glen. 'So, it's possible, but not guaranteed that you can recall an email sent to people here in the office.'
'And…' said Leona, already knowing what Glen or Ken was going to say.
'And if they haven't read it, all they receive is a message saying that an email has been recalled. Sweet, right?'
'And what about for people who are not using the same server?' 
Glen, who had returned to his giant coffee mug, put it down once more. 'Sorry. If it's on a different server, it's not gonna work.'
Leona's anger showed up in full force, like a red train pulling into a station.
'You mean, it's not going to work, or you are not going to make it work?' she said through gritted teeth.
'Hey, calm down,' said Glen. 'I didn't design the Internet. That's just the way things are. It is what it is.'
'Listen, Glen or Ken or whoever,' said Leona, leaning onto Glen's desk, moving aside his brushed metal coffee mug so that she could plant her splayed fingers on the desktop. They formed an angry fan of red Natural Grace Liquid Passion. 'Just do it for me anyway. Just make it come back from computers here in the office…from computers in any office…or for that matter computers on any fucking planet. JUST MAKE IT COME BACK! OK?'
Glen leaned back in his chair and raised his hands in the stick-up pose.
'Ok, ok,' he said. 'But no promises.'
'Good,' said Leona, still leaning over Glen's desk. 'How long?'
'About twenty minutes,' he said. 'Hey! Where are you going? A little thanks every now and then wouldn't hurt, you know.'
Leona had taken several steps down the corridor leading back to the elevators. She stopped, turned around and walked back. She faced Glen, who held up his hands in the air again.
'Ten minutes,' she said. 'Not twenty. Stop eating your breakfast and get that email back in ten. OK? Ten minutes! Then call me to let me know it's done.'
She turned and walked away, but after a few steps, she stopped and said, 'If you can't get it back, there won't even be an IT Department.'
***
9:00 a.m.
The City Brew Cafe
Chesterton Street
Near to Calthorpe Tower
Downtown
Leona glared at her phone as she waited in the queue to be served. The signal bars still hadn't returned after her long descent in the Calthorpe Tower elevators.
Come on, Glen or Ken or whatever your name is, she thought. Just send me some good news.
The bars on the phone's screen suddenly popped up, but no message came through. 'Shit!' Leona said through her teeth. Then it occurred to her that she hadn't left Glen her contact number. 'Shit! Shit!' she said.
'Morning! What can I getcha?' said the bearded guy behind the counter.
Leona ordered a soy decaf latte and stood impatiently to the side while the cafe staff clicked and clacked behind the big coffee machine. All the action and noise only increased Leona's frustration and panic. Her phone rang. She looked at the screen in fear. Would it be Augusta? The screen simply read, 'No caller ID,' which meant it was probably coming from a landline inside the Calthorpe office.
'This is Leona,' she said. 'Did you recall it?'
'Leona? Hi,' said a bright male voice, not Glen's or Ken's.
'Who is this?' she said.
'It's Benji.'
'Ken?' Did you get it back?'
'Not Ken,' said the voice. 'Benji!'
Benji was one of the new account executives working on the Natural Grace account.
'Soy decaf latte!' called one of the staff at the cafe from behind the counter.
'Yes, that's me,' Leona called out. 'No, over here. HERE!'
'Sorry, Leona. Are you talking to me?'
'What? No. I'm waiting on an urgent call. Can this wait till later?'
'Well, I guess,' said Benji. 'But it's about Kirsty K. She…'
'What?' said Leona. 'Kirsty K? No. I don't have time. It can wait.'
'She's in the papers today,' said Benji. 'It's really important for Natural Grace. She…'
'She's always in the papers,' said Leona. 'Listen, Benji, let's talk about it later today.'
'But it's not a good article about her. She…'
As Benji talked, Leona walked out of The City Brew Cafe and onto Chesterton Street among the people rushing to work. The passing men glanced at her; the passing women looked at her too. Leona strode past them, tall and beautiful, her coffee in one hand, her phone to her ear.
'Listen Benji,' Leona said. 'Unless it's something really bad, it can wait. Got that?' Then, she suddenly had a thought. 'Benji, are you at your desk?'
'Yeah.'
'Open your email. Then look at your inbox and the emails that arrived this morning. Can you see anything from me?'
'Yeah,' he said after a few moments.
'What does it say?'
'Well, something appears to be wrong with it.'
'OK. Tell me what it says,' Leona snapped.
'Gee,' Benji said. 'You don't have to be so annoyed.'
'Hurry, Benji. I'm expecting another call.'
'OK, OK,' said Benji. 'The email says, "The content of this email has been recalled by the sender."'
'You're sure that's what it says?'
'Yeah, that's what it says. It's weird.'
'What's weird?'
'I didn't know you could recall emails. I thought that was just, you know, a story or something, like the one about the girl who…'
Leona wasn't listening. Thank God, she thought. The email hadn't gone to the people in the agency, not the ones who were coming in after 9:00 a.m., anyway, but that didn't mean it hadn't been read by Augusta Chan at Natural Grace.   
'Listen, Benji,' she said. 'Open your office directory and tell me the extension of the IT Department.'
Once Benji had told her, she used the phone's voice activation to call Glen. The call went through to his voicemail, which used music from Star Wars. 'Shit!' said Leona as she strode through the revolving door into Calthorpe Tower.
She got into the elevator and pushed the button for the twenty-fifth floor. As she rode upward, Leona tried not to think of Augusta's slender white hand with its beautifully manicured nails reaching for her mouse to click on an email with a subject reading Re: I expect better—the one containing the words, 'Bitch' and 'Stupid,' and 'Take your fucking complaints and…'
The elevator doors opened. Ding! Thunk! Leona walked to the IT Department in search of Glen. When she arrived, no one was there—not Glen nor the rest of the tech guys. They must have been out doing their rounds of the office or whatever they called walking around with open laptops in their hands. 'Shit!' Leona said. 'Shit, shit, shit!' Had the email been recalled from Augusta's email box or not?
She stood beside Glen's empty desk not knowing what to do. 
Then, suddenly, she thought of an idea. 
She rushed back to the elevator and pressed the button for the fortieth floor. The elevator took forever to arrive, but the delay gave Leona a few moments to think. Ding! The bell announcing the elevator's arrival occurred at the exact same moment Leona crystalized her thoughts.
It was risky, but she was going to take the bull by the horns and put in a call to the office of Augusta Chan itself.
***
9:30 a.m.
Office of Leona Lee
Senior Account Director
Calthorpe Advertising
40th Floor, Calthorpe Tower
Downtown
Leona lifted the hand piece of her phone and prepared to dial, but before she could complete the number her smartphone rang.
'Hey!' said a male voice that she recognized as belonging to Michael Lisle, the creative director on the Natural Grace Cosmetics account. 'Seen the papers this morning?'
'Hi,' said Leona. 'Look, I don't have time to chat, Michael. I've got to call someone right now or the world's going to end in about ninety minutes.'
'So you have seen the papers this morning?'
'Michael! Another time.'
'OK, OK. Sheesh!' he said. 'But we better meet up to make a plan. This Kirsty K thing is…'
'Sorry Michael, I'll call you back.'
'But wait! You do know what happened, don't you?' he said.
'I heard something,' said Leona quickly to get rid of him. 'Sorry, Michael. I've really got to go.'
Leona put down the phone, then placed both hands on her desktop. She closed her eyes, breathed in, and held for ten seconds. Breathing out, she recited the mantra she used for important phone calls. 'This call goes well for everyone,' she said. Then she breathed in and breathed out. 'This call goes well for everyone.'
She lifted the hand piece and dialed.
'Augusta Chan's office,' said an efficient voice on the other end of the line. It was Angie, Augusta's personal assistant.
Leona said, 'Angie! Hi. It's Leona Lee from Calthorpe. How are you?' She waited. Angie's tone of voice would reveal the extent of the damage.
'Hi, Leona,' Angie said. 
Leona listened; Leona considered. The tone of Angie's voice was neither one thing nor the other.
'Hi,' said Leona. 'I'm just wondering whether Augusta is…' She hesitated. Wondering whether Augusta was what? Furiously drafting an email to Randall Wallace to fire the agency? On the phone to Mark Calthorpe in Europe, telling him the fifteen-year contract was finished? 'I'm wondering whether Augusta is, um, in the office yet?'
'You're asking if Augusta is in the office?'
'Yup,' said Leona. 'I mean, yes. That's right. Is she there?'
'As a matter of fact,' said Angie, 'she's out at a meeting.'
Thank God, thought Leona. It wasn't the answer she wanted, but it was something. 
'Would you like to leave her a message?' said Angie. 'That's probably the best thing to do.'
'Well, actually, Angie, there is something else that you could help me with. It's more of a favor, actually.'
'Oh?' said Angie. She didn't sound pleased.
Leona wondered how well she knew Angie. Not very well was the answer. They had sat beside each other on an agency–client picnic (Augusta herself hadn't attended) and chatted for an hour, mostly about men and the difficulty of conducting a romantic life while working long hours. That had been a year ago. The rest of their interactions had been short phone calls and 'good mornings' as Leona and the team marched past Angie's desk into one meeting room or another.
'Well, I sent Augusta an email this morning,' said Leona. 'I was wondering if you could see if…'
'I've got a busy morning, Leona,' said Angie. 'Augusta has loaded me up with reports and a PowerPoint presentation to prepare for this afternoon.'
'Sure, sure,' said Leona. 'I promise this won't take up your time, Angie, and I would really appreciate your help.'
'OK, so what is it?' said Angie. 'Is it about Augusta's birthday next week, because I'm all out of ideas?'
'No,' Leona said. 'No. It's something else. Has Augusta been in this morning?'
'Well, only for a couple of minutes and then she rushed out to deal with some crisis with the PR guys. They are in for it, let me tell you.'
'Oh, great. Well, you see, I sent her an email this morning and then later on I tried to recall it. I'm just wondering if you could have a quick look at her inbox and see whether or not the recall worked.'
'Recall email?' said Angie. 'I didn't know you could do that. Hold on. I'll go and look.'
Leona heard the phone plonk onto the wood of Angie's desk. She then heard a chair squeak, a door open, distant phones ringing, distant conversations. Then she heard swishing cloth and a woody scrape as the phone was picked up again.
'Hello?'
'Hello.'
'There's an email there from you.'
'Aha,' said Leona. 'An email from me?'
'Yes, is that OK?'
'No, well, I wanted to know what the email said.'
'Didn't you send it?' asked Angie impatiently.
'Yes, I did. I sent it. But then I recalled it. When you recall an email, a message comes up saying, "This email has been recalled by the sender." Did you see anything like that?'
'Look, Leona. I'm really busy. Can it wait? Augusta…'
'No!' said Leona. 'Please.' She wanted to shriek at Angie, to tell her to get back in Augusta's office and look at the email again and then delete the damn thing. But instead, she said, 'I'm so sorry, Angie. It's really important. Would you mind going in and actually deleting it—that email from me?'
'Deleting it!' said Angie. 'I can't do that. It's Augusta's personal stuff.'
A phone rang. Leona now heard muffled drowning sounds as Angie pressed the mouthpiece into what Leona guessed was her neck. Then Angie was back. 'Hello, Leona. Gotta go. It's Augusta calling. I'll do what I can and send you a text. Will a text be OK?'
'Just tell me one last thing,' said Leona. 'Did she take her phone with her to the meeting? She uses a smartphone, right? The gold Virtu one? Did she take it with her to the meeting? Angie? Augusta's phone—did she take it with her?'
But Angie had already hung up.
***
9:45 a.m.
Randall Wallace
CEO, Calthorpe Advertising
Calthorpe Executive Limousine No. 1
En route
Midtown
I was on my way back from a meeting uptown.
It was shaping up to be a bad morning. Bad news had come in from Indonesia about an almighty problem with the powered milk client. Then, as if that wasn't enough trouble, there was something worse brewing with Natural Grace. The email Augusta Chan had sent to Leona had been bad enough, but I suspected the email that Leona sent to Augusta in reply was worse.
I had a theory about the Internet. I used to tell it to my staff over and over: 'Don't put anything in an email that you wouldn't say in public. The Internet is a powerful and dangerous thing. If there's a possibility that something bad can get out, it will get out and it will cause damage—and probably much more than you can imagine.'
I thought that little piece of wisdom should have been some kind of law that everyone in business had to learn. 
And so what happened with that email from Leona? My greatest fear was that it would be a textbook example of what I'd been warning about.
To be honest, I wasn't sure about Leona's suitability to run the account. Sure, she had plenty of drive, but I knew from experience that drive wasn't enough. Her temper was the problem. Advertising is a people business. If you can't get along with people, and can't hold your tongue, you probably shouldn't be working in it.
Unless, of course you were a client like Augusta. She never held her tongue, but then, Augusta was an exception, a marketing director of a major client. She could say what she liked and everyone had to take it.
If my suspicions were correct about that email from Leona and if Augusta had seen it, there would be hell to pay—just like I'd warned.
As usual, it would be up to me to manage the fallout. I would be the one to make the soothing phone calls. I would be the one to tell old Mark Calthorpe what had happened to his agency. I would have to deploy my famous calmness while all around me are losing their heads.
But I would also be the one to fire everybody if things got really bad. No one liked doing that. No one liked telling all those writers, art directors, studio people and account management that their dreams were over. 
Rank has its privileges, but also its pains.
Of course, whatever happened, I'd be OK. I'd risen too high to be pushed aside. I was indispensable.
But I didn't think of myself as some egotistical, power-mad guy—just a realist. I had to be.
I had a bad feeling that the business with Leona's email was going to be worse than any powdered milk crisis in Asia.
09:55 a.m.
Reception
The Office of Randall Wallace
CEO, Calthorpe Advertising
50th Floor, Calthorpe Tower
Downtown
Leona tapped her foot nervously as she looked at her phone and thought about Angie over at Natural Grace. Did Angie use text messaging or WhatsApp? Or did she use Viber? Or WeChat? Or IM? Leona checked her phone to make sure all of them were active.
Then she thought about Glen or Ken in IT. Why hadn't he called? She looked at her phone again. 'Come on, give me something!' she said, but the screen was inactive and mute. Just like my future, Leona said to herself.
'He won't be long now,' said Renee, Randall Wallace's secretary. 'He's on his way back, but he might be stuck in traffic.'
'Thanks,' said Leona. She imagined Randall, smiling in the back seat of his great sleek car after a meeting with God knows who—a senator or a CEO of a major company.
'You OK?' said Renee.
'Yeah,' said Leona. 'Just waiting on a call.'
'Your foot seems to be having a fit.' 
Leona's phone rang—no caller ID again, so it must be an internal call. Be Glen or Ken, she commanded in her head. Tell me the email was recalled and my career is OK. 
'Hello.'
'Hi Leona.' It was the soft voice of Benji.
'Not now, Benji,' she said.
'Did you look at the newspapers yet—the online ones?'
'No. I haven't. I've been caught up. Can it wait? I'm about to see Randall. That's Mr. Wallace to you.'
'Well, it seems pretty important,' the soft voice insisted. 'Kirsty K…'
Leona inhaled through clenched teeth.
'Kirsty K, Kirsty K, Kirsty K!' she said. 'If you say Kirsty K to me one more time, I'm going to come down to your desk and force feed you a Kirsty K swag bag.'
Leona noticed Renee looking over and lowered her voice. 
'All right, Benji,' she said. 'What is it?'
'Well, Kirsty K got into a scuffle at a restaurant last night. You know that one called Dead Cat Bounce?'
'Oh no,' said Leona.
'She got drunk and ended up arguing with someone. It turned out pretty bad.'
'How bad?'
'Well, in the photos, she looks really woozy. Her makeup was smeared all over and her eyeliner had…'
'Just tell me what she did!'
'She got into an argument over a guy and pushed over a famous model.'
'She WHAT?'
'I think it was that Lily whatshername. It looked really bad. She was wearing a really short skirt and when she fell, the skirt rode up her legs. One of the newspaper headlines says, "Kirsty KOs angel," another says, "Victoria's Secret Fight Club," so, some aren't blaming her. They're blaming whatshername. To be honest, it's shaping up pretty bad. The memes are starting all over the Internet. They're putting black eyes and boxing gloves on the Kirsty K posters for Glisten.'
'Are you sure you're OK, Leona?' asked Renee.
Leona looked up and nodded several times, but Renee wasn't convinced. She came out from behind her desk and sat beside Leona on the sofa. 'You look like you have had a shock. There's some water in a jug in Randall's office. Why don't you wait in there?'
Leona stood up. She felt unsteady on her feet. How could this horrible morning possibly get any worse?
'Oh, look!' said Renee. 'Randall's just arrived.'
10:10 a.m.
The Office of Randall Wallace
CEO, Calthorpe Advertising
50th Floor, Calthorpe Tower
Downtown
Leona sat in Randall Wallace's office watching Randall speak on the phone. He looked annoyed. Something had gone wrong in another Calthorpe office in Asia. Someone had made a mistake and someone was going to be fired. That's how it sounded. Randall was saying, 'Take Jan off the account until we have all the facts,' and 'Don't set up any meetings till I get there.'
She wondered whether she would be next to be taken off the account. The procedure was well known. In a week's time, she would be invited to Randall's office. Then, the head of Human Resources would suddenly arrive. 'You know Helen from HR, don't you?' Randall would say. There would be some document to sign followed by a humiliating walk back to her own office past the cringing looks of the other staff. By then her computer access would have been disabled and a big security guy would be waiting. Helen from HR would ask the security guy to make sure Leona got into a taxi downstairs.
Leona twisted in her seat at the thought of it. She tried to think positive instead. Surely, the situation wasn't as bad as she imagined. Surely, her mind was playing tricks on her, blowing things out of proportion, playing on her inexperience after only one month on the account.
She had to stay calm. She had to get through this meeting.
Leona quickly pulled her phone from her pocket to check for news from Glen or Ken and Angie. A little bit of good news before this talk with Randall would make all the difference. She refreshed the chat pages for WhatsApp, Viber, WeChat and her email. All were blank.
'Shit!' said Leona through clenched teeth.
Randall Wallace's phone call ended. He wrote something onto a notepad, walked to the door of his office, stuck his head out of it, and said something to Renee who said something back. To Leona it sounded like, 'Get Helen from HR to contact Jakarta to arrange the dismissal of the account director.' Then Randall closed the door again. He walked over and sat down opposite Leona. He seemed calm again, which was good, but then Randall was famous for appearing calm when he was actually furious.
'Sorry about that,' he said. 'There's a problem in Jakarta with the campaign for our new milk powder client.'
'Oh, really?' said Leona, trying to sound concerned.
'Yes,' said Randall. 'I have to fly down there tonight, which, let me tell you, is a real pain in the neck.'
'Oh no,' said Leona, understandingly. She had envisaged similar scenes for herself, riding in the agency jet to save the day at offices worldwide. But that was before today.
'So,' said Randall. 'We were going to talk about your performance review now that you've been heading up Natural Grace for, what is it, a month?'
'Yes,' said Leona, but she was thinking about the way he said, 'were going.'
'So how is it?' said Randall.
'With the review?' said Leona.
'No, the Natural Grace account?'
'Well, it's a little bit more manageable now that the Glisten campaign has launched.'
Randall nodded slowly. 'Yes, it was a real rush. Anything else?'
'Well,' Leona said, gathering herself up but also trying to sound calm. 'There was that email from Augusta this morning.'
'Yes,' Randall said. 'The email from Augusta this morning—that's what I think we should talk about first.'
Leona touched the pocket of her jacket. Was her phone vibrating?
'OK,' she said. 'About that email. I'm preparing a response to each of the points she made.'
'Wait!' said Randall Wallace. 'Before we talk about that, there was a second email too. The one that was recalled. Tell me about that one first.'
Leona felt the blood rising to her face. 'Oh,' she said. 'I…er was drafting a reply and sent it before it was ready,' she lied.
'Did you say anything you shouldn't have said? Sorry to ask,' he said, 'but Augusta can be very touchy. You know how important Natural Grace is to the agency.'
'No, no,' said Leona with a slight laugh as if Randall had made a joke. 'I just recalled it.'
'You just recalled it?' asked Randall. He sounded suspicious.
'Yeah,' she said, her throat dry, her palms sweating. 'I just recalled it.'
'Really,' said Randall. 'I didn't know that was possible.'
'Yes,' said Leona. 'People think you can't, but it's not true. You can recall an email if you know the right commands.'
'You've got to tell me how you do it. Is it difficult?'
'What?' she said.
'Is it difficult? To recall an email? How you do it? What are the commands?'
'Well…' she began, 'I got some help from Glen.'
'Glen?'
'Yes. Glen in IT? Or maybe his name is Ken.'
'Ah. I see,' said Randall and then turned very serious. 'Augusta's email,' he said. 'It looks on the surface to be mostly protecting herself in case something goes wrong. She's under pressure to make this Glisten launch a success. That's why she was prepared to go for an edgier campaign than usual—using a slightly controversial celebrity, such as Kirsty K. But whatever she's up, to we've got to have a response.'
'Yes,' said Leona. 'As I was saying, I'm working on it.'
'Good. I need to know that you are on top of this, Leona. If you're going to take over from Rebecca, you've got to be able to handle Augusta's moods. She can get angry. That's her right as a client. But we have to keep cool and logical. That's our burden as an agency. So, what's our damage limitation plan going to be?'
Damage limitation plan, thought Leona. The whole agency would be beyond any damage limitation if Augusta read Leona's second email.
'Well,' Leona began. Suddenly she wanted to tell him the truth about the email, about its insults and terrible names, and the parting instruction to Augusta to take her complaining and shove it down her red-lipsticked gob. But instead, she rattled off the usual safe but meaningless business phrases. 'Sure. I'll draft a response saying that we performed well in very difficult circumstances, but yes there were lessons to learn and we are developing an action plan to make sure we are on top of things if a rush like Glisten comes up again.'
Randall nodded. 'Good. Can you have that ready for me to see by 2:00 p.m.? Then I think we better meet her in person as soon as possible. Old Mark Calthorpe wants his monthly update and I want to tell him we have Augusta and NGC under control.'
Leona felt in her pocket. Her phone was vibrating.
'Just two more things,' said Randall. 'I think we better talk about this Kirsty K business.'
'Right,' said Leona. 'I'm still gathering all the facts. I've asked one of my staff to…'
'No, wait. Sorry, Leona. I have one more question about the email you recalled,' said Randall.
'Yes,' said Leona. Why wouldn't he leave it alone?
'How soon after you sent it did you recall it?'
'What?' said Leona.
'How long?' He shook his head slightly in a way that reminded her of Glen and his brushed metal coffee mug. 'Was it five minutes?' Randall asked. 'Ten minutes? Twenty? A half hour?' He was smiling, but Leona sensed his impatience. 'I just want to be sure Augusta didn't read it. I know that sounds overly cautious, but I'm sure I don't need to tell you how important the Natural Grace account is to this office and the agency's offices around the world. That account keeps a lot of people employed, Leona.' 
Leona sensed Randall Wallace's calm mask slipping and the hot face of anger beginning to emerge.
'So, how long was it, Leona, until you recalled it?' Randall Wallace said, his face now totally without expression.
'Well,' she began, but suddenly Randall's phone was ringing. His ringtone was a song by Fleetwood Mac. 'Excuse me,' he said and walked over to his desk. 'How did it go?' he said into the phone and then waited. 'Really?' he said. 'That bad?'
While he was talking, Leona looked at her own phone. There was a message from Angie.
AUGUSTA HAS GONE TO ANOTHER MEETING. DIDN'T READ HER EMAILS. BUT SHE WANTS TO SEE YOU, JUST YOU, AT 11:00 A.M. AT OUR OFFICE. JUST YOU.
There was a second message. This time from Benji.
KIRSTY K! WE GOTTA TALK ABOUT KIRSTY K. PLEASE, LEONA. PLEASE, PLEASE.
***
10:30 a.m.
Office of Leona Lee
Senior Account Director
Calthorpe Advertising
40th Floor, Calthorpe Tower
Downtown
The meeting with Randall Wallace was cut short. The Jakarta office was imploding with milk powder. Randall had to sort it out. He and Leona would meet at 2:00 p.m. to go over the response to Augusta's email before Randall caught his flight to Jakarta. 
Meanwhile, Leona had told Renee about the meeting with Augusta at 11:00 a.m. and fled before Randall could ask any questions. Now Leona had just thirty minutes to get across town to the Natural Grace building where Augusta would be waiting—for better or worse.   
She grabbed her satchel and stuffed her notepad into it. She also grabbed her laptop just in case Augusta wanted to review any presentations. 'Where's the fucking adapter?' said Leona, shoving papers around on her desk looking for the short white cable that enabled Macintosh computers to connect with overhead projectors. 'Who took my adapter?' she yelled.
'Leona! You're back! Did you get my text?' It was Benji. He rushed in through Leona's door. He was tall and flustered and kept clasping his hands.
'Not now, Benji,' she said. 'I've got to get over to Natural Grace.'
'But the Kirsty K thing. Adrienne from the NGC marketing team just emailed about it. They want a response plan.'
'I haven't got time.'
'But we can't say no to them.'
'Well, don't say no,' she replied.
'We've got to sit down and talk about it.'
Leona found the adapter. It was in her satchel after all. Phew! At least something was going right. She zipped up and turned to Benji.
'Look. I don't have time. Got it? I've got to see Augusta in thirty minutes.' Her voice rose. 'So here's your chance to be a big grown-up ad guy. I'll be back around 1:00 p.m. In that time, I want you to prepare a Kirsty K response plan for me to look at. Call the PR people. Call Michael Lisle. He's back from the shoot in Thailand. Get the whole account service team together. Get some suggestions and make a damn plan.'
'OK, OK, but there's something else.'
'Oh, for God's sake! What?'
Benji looked even more flustered. He kept swiping away the fringe of hair in front of his eyes, even when it wasn't there.
'I sort of might have caused part of the trouble.'
'WHAT?' said Leona. 'You were at the restaurant with her?'
'No. Well, yeah, but not with her. I only met her that one time during the TV shoot. I was at the restaurant with friends, just for a drink at the bar. We weren't eating there; it's too expensive.'
Leona was rushing to the elevator. Benji walked quickly beside her clasping his hands.
'Just tell me what you did.'
'Well, I was like, "There's Kirsty K and she's shoving whatshername from Victoria's Secret," and my friends were like, "Take a video." So I took a video and then I sort of sent it to a few people.'
The elevator doors opened. Leona stepped inside.
'You sort of sent it to a few people?' Leona said with disbelief.
'Yeah,' said Benji nervously. 'More than a few.'
'And don't tell me,' said Leona. 'One of them sent it to YouTube, right?'
'It was a mistake,' cried Benji. 'I wasn't thinking. It just happened on the spur of the moment. You know. It could happen to anyone. Are you going to fire me? No one has to know it was me.' The elevator doors began to close. Leona's jaw rippled with muscle spasms. 
'Are you going to fire me?' called Benji.
Leona was about to say, 'I've already fired you! Pack up your desk and…'
But the doors had closed. 
***
10:40 a.m.
Augusta Chan
Marketing Director
Natural Grace Cosmetics International
En route
Uptown
It wasn't easy for me to rise so high.
I had to be twice as good at my job as my colleagues. I had to work twice as hard. I had to endure at least twice as much crap—and believe me, it was a lot of crap.
I'm not just talking about what it takes for a woman to succeed in a man's world. All she has to do is stay in it and work as hard as the men. No, what I'm talking about is what it takes to succeed in the world of cosmetics. It's a whole other type of pressure.
I'm not claiming some kind of feminist victory. No one put any barriers in my way—no more than the barriers everyone faced. I wasn't shut out of any meetings or excluded from any boys' club. I was paid as much as the men because I worked the same hours as the men. I didn't leave for six months to have a baby and then come back expecting the same pay and privileges. I worked; I stayed the course. My career was my child and I gave it everything.
I knew what they called me behind my back at Natural Grace. They called me The Natural Bitch. It was the secret office joke, but I didn't care. It was appropriate given my habit for directness, or as some former employees would say, ruthlessness.
But they didn't know the price I paid to reach the position of marketing director. And they didn't know the price I'd pay to keep that position. 
I wasn't completely ruthless. I saw how people burned themselves out trying to succeed. I knew how much work and dedication they put in—at Natural Grace and over at Calthorpe. I'd been there myself. I'd made sacrifices that people just didn't see. And I made sacrifices that people pointed out all the time, the cliché one mostly: that I didn't have a family of my own.
Natural Grace wasn't even on the radar when I took over as marketing director. But two years later it was in the top seven beauty brands worldwide. A whole new generation of women now chose Natural Grace eyeshadows, lipsticks, blushes and eyeliners. They applied Natural Grace creams at night. They showered with our soaps. They told each other our slogans.
But even after all I'd done, I never thought I was invincible, that I didn't have enemies or that some mistake couldn't cause everything to come crashing down.
I sent that email to Randall Wallace and the rest of them for a reason. If I hadn't, the blame for the latest foul-up was going to fall on me. That's something I wouldn't allow to happen.
Yes, I signed off on the campaign. Yes, I authorized the use of that idiot, Kirsty K, but I couldn't have foreseen what was going to happen. Neither could the Calthorpe people of course, but then, that's life; that's business.
And anyone who whined that it was unfair didn't deserve to be in it.
***
10:55 a.m.
Anteroom
The Office of Augusta Chan
Natural Grace Cosmetics International
60th Floor, Natural Grace Cosmetics Tower
Uptown
Leona Lee sat uncomfortably on the large sofa in the waiting area outside Augusta Chan's office.
She tried a variety of sitting positions: leaning back and legs crossed; sitting straight up with her knees side by side; leaning sideways with one palm pressed onto the plush of the sofa. But the position that seemed most appropriate was to lean forward with elbows digging into her knees, like a schoolgirl outside the principal's office.
Opposite her, Angie sat at her desk, hard at work on her presentation. Leona watched Angie's various expressions: her frowns, her squints, her whispered questions to herself. How could it be, wondered Leona, that someone could absorb themselves in a PowerPoint presentation when Leona's personal world was falling apart?
She looked at the large gray door to her left. Augusta's office lay behind it. She's in there, thought Leona. She's in there with the black MacBook Air. I can hear her voice talking over other voices, discussing God knows what—maybe the press release announcing that Calthorpe had been fired as the agency of record. 
In the taxi over from Calthorpe, Leona had decided that the best thing to do when she stood before Augusta was to grovel and apologize. Anything else would make things worse. She would say that she had typed the email to blow off steam and then sent it without realizing. It was only the truth. Then her future would be up to Augusta's mercy—or her lack of it.
As for the Kirsty K business, well, she wasn't sure what she would say. She could at least mention that the agency was working on a plan, but confessing about Benji's foolish acts would just seal her fate.
Suddenly the door to Augusta's office swung open. Five people surged out. Augusta's minions. There were two guys carrying laptops and three women talking to each other. One of the women listed off points on her fingers. Probably they were commands from Augusta. The energy they exuded was palpable. They glanced at Leona as they raced by. None of them smiled.
And then, just as suddenly, there was Augusta, the woman herself, standing in the doorway, the empress in her court.
Leona stood up immediately and said, 'Hello, Augusta.' 
'Call Philip,' said Augusta to Angie, apparently unaware that Leona was present. 'Ask him to see me in a half hour. No calls between now and then.' And then she simply turned and walked back into her office, leaving Leona standing there.
'I think that means you should go in now,' said Angie.
Leona walked into Augusta's office, like a condemned prisoner. She closed the door behind her.
***
11:00 a.m.
The Office of Augusta Chan
Natural Grace Cosmetics International
60th Floor, Natural Grace Cosmetics Tower
Uptown
Augusta stood at her desk, turning over the pages of a thick document. Leona walked to the end of the large office and sat at one of the chairs around the meeting table. She immediately regretted it. Augusta hadn't asked her to sit down. Leona wondered if she should stand back up again.
She watched Augusta and then her eyes were drawn to the object just beside her: the famous MacBook Air with the black casing. She noticed it was half closed, which was a good sign, but 'half closed' could also mean 'half open,' which was a bad sign.
Did the slightly raised screen mean that Augusta had looked at her email that morning or not? Maybe she had begun to open the MacBook Air but had been called away and left it slightly open and the email unread.
Then again, maybe she had opened it, read the email, and slammed the laptop closed with so much force that the screen had bounced up again. Leona winced. It was impossible to tell which of these possibilities, if any, was the most likely. She only knew that in the next few minutes she would find out.
Leona clasped her hands as she watched Augusta turning the pages of the document. Was now the right time to make an apology—to get in first while Augusta had something else on her mind? Leona was about to speak when Augusta suddenly pushed the document aside, went to the door, opened it, and commanded Angie to perform some function that Leona couldn't hear—arranging for the NGC security guards to be on standby, perhaps.
Leona tried to calm herself by looking around Augusta's enormous office. It was still the most imposing room she had ever entered. It was larger even than Randall Wallace's office and had an unusually high ceiling that opened up a view of the city like a giant IMAX screen. From up here, you could see across the skyscrapers all the way downtown and to the ocean beyond, and then to oblivion, where Leona thought she might soon be going.
On the wall opposite was a photo gallery of Augusta with her famous and powerful admirers. There was Augusta with Angelina Jolie, with Reese Witherspoon, with Meryl Streep. There was Augusta with Philippe Starck, the famous designer, and with Zaha Hadid, the celebrated architect. There was Augusta with Donald Trump; Augusta with Karl Lagerfeld; Augusta with Anna Wintour; Augusta with Mark Calthorpe.
Leona guessed that the wall was meant to intimidate whichever visitor found himself or herself beside it. Today was no exception. She felt sick at the sight of it.
Augusta swept back into the room. She closed the door and then, without saying a word, walked to the meeting table where Leona waited. She sat down opposite and looked at Leona without speaking and without expression, as if she were organizing the words of a long speech.
Leona willed herself to meet Augusta's dark eyes instead of following the urge to check out Augusta's clothes: the famous twinset, the pearls at her throat, the red nail polish. She fought against the urge to stare at Augusta's red lipstick, black-framed glasses and Louise Brooks hairstyle.
Augusta drew a breath and in her deep, cold voice said, 'This is going to be unpleasant.'
'Augusta, I'd like to apologize,' Leona blurted. 'If you'll let me explain, I'd like to tell you what happened.'
But Augusta cut her off. 'You will have an opportunity to say something,' she said. 'I am going to say something first.'
Oh no, thought Leona. Now I know. She's read my email and she is furious.
'To say I am disappointed,' resumed Augusta, 'is an understatement. To say I am offended, barely addresses how I feel. To say that Natural Grace is insulted is only the beginning of the damage caused both to the company and our relationship with Calthorpe Advertising.'
'Augusta, if you'll just let me explain.'
'I believe I asked you to wait,' Augusta cut her off. 'Believe me, saying nothing is sometimes the best way to conduct yourself. So, please be quiet. You will only be making things worse if you interrupt me.'
Leona sank back into her seat. It hurt to be spoken to like that. It actually hurt. I'm a winner, she wanted to say to herself. I'm successful. I'm Leona Lee. 
'This…incident that has just occurred,' Augusta continued, 'I'm sure you'll agree it is unacceptable.'
Leona sat on the chair, waiting, wanting to speak but not daring to open her mouth.
'In fact, I find it so unacceptable that I have taken action on it this morning.'
Here it comes, Leona thought.
'So I have instructed our lawyers to cancel our contract with effect as soon as possible. We will be making an announcement in the press and social media this afternoon.'
'Augusta, I think…' Leona began, but Augusta talked over her.
'Natural Grace and Glisten will no longer be associated in any way with the embarrassment known as Kirsty K.'
Leona had been about to speak again, but was now confused. Kirsty K? What? She's angry about Kirsty K? Not the email I sent—the damning email that called her a stinking…?
'Now,' continued Augusta. 'I know that you have probably tried to prepare a campaign or a Twitter response, but you are wasting your time. I want a clean break before this idiotic Ms K does anything more to harm the Natural Grace brand. Do you agree?'
Leona sat up. What was going on? Had Augusta seen the poisonous email or not? Surely if she had read it, she wouldn't be talking about Kirsty K; she'd be ripping Leona to shreds.
'I'm waiting,' said Augusta, the famous eyebrows high.
'Yes,' said Leona. 'Yes, I…I agree.'
'Good! I expect that you will arrange with Calthorpe to put out a press release saying the same.'
'Yes,' said Leona. 'I will.' But her mind was churning. She hasn't seen it, she thought. She hasn't seen the email. I've gotten away with it. My career's going to be OK. That's great. That's amazing! First thing I'll do is, I'll forgive that idiot Benji and…
Augusta was speaking again. 'That brings me to my next point: the email.'
Suddenly Leona's world turned again. One minute she was celebrating a lucky escape, now she felt trapped and on her knees.
'You know the email I mean,' said Augusta, raising one eyebrow this time above the frame of her glasses. 'Don't you?'   
'Yes,' said Leona feeling sick. 'I know.'
Augusta rose from her seat and walked toward the photo gallery, stopping in front of the picture of herself and Mark Calthorpe.
'Let me tell you something, young lady,' she said. 'Consider this advice from a woman who has been around this industry a long time. No matter what you think, the business world does not revolve around your feelings. If you feel insulted or unjustly treated by a client such as myself, you have a choice as to how you react: you either accept it, no matter how much it hurts, or you get out of the business. That's right: you get out, because it is not going to get any easier; the further you go, the more unpleasant it becomes.
'Now frankly, I thought things were much better under Rebecca Dawes, your predecessor. I also wrote to her about poor performance and she responded in the right way, by raising her standards. It's my opinion that you are simply not up to the job of managing Natural Grace and I'll be writing to Randall and Mark to warn them that the agency will…'
Augusta paused. Leona was suddenly on her feet, her face white, her fists balled at her sides, her temper freed. 
'I'm glad I wrote that email,' she said. 'I worked night after night on that launch. I did a great job, a really great job! You wrote that email to cover yourself and blame me for this Kirsty K stuff. Now you're just pissed off because I had the guts to write back and say exactly what everyone thinks of you.'
Leona's phone was vibrating again in her pocket, but she couldn't feel it. The atmosphere in the office had changed. There was a sense of shock in the air. Even the famous faces in the pictures on the wall seemed outraged. She had just spoken to Augusta Chan in a way no one had ever dared to address her. Leona felt that she had crossed a bridge that was now collapsing in flames. 
Augusta looked at Leona with a curious expression, as if she had just realized something—that she and Leona had been talking about entirely different subjects.
'Are you saying, Leona, that you replied to my email this morning?' she said.
Leona stood shaking, her face white. She said nothing.
Augusta watched her for several seconds. Then she appeared to come to a conclusion.
'Angie!' she called, without taking her eyes off Leona.
The office door opened and Angie appeared. She looked at Augusta, then at Leona, then back at Augusta.
'Yes, Augusta,' she said. 
'Go to my computer and bring up my emails.'
Angie walked behind Augusta's desk, opened the screen of the black MacBook Air, and began tapping at the keys.
'Leona sent me an email this morning,' said Augusta. 'Apparently it was a very offensive email. Could you find it, please? It should be marked as unread.'
Angie clicked and scrolled.
'There's just this one,' Angie said.
'Read it out to me, please,' said Augusta.
'OK,' said Angie, 'but there's…it's…oh dear.'
'I'm waiting, Angie,' said Augusta.
'Well,' said Angie. 'I can't read it out. It's…'
'Just read it, Angie. Whatever it says, just read it. We're dying to know what Leona had to say to me.'
Angie shook her head. 'Well, OK. It says, "This email has been recalled by the sender."'
'What?' said Leona.
'What?' said Augusta. 'Is that all?'
'Yes,' said Angie, standing up. 'There's nothing else. Must be some kind of problem with the server. I've never heard of that happening before. I can call the tech guys and ask them to…Oh, is she OK?'
Angie walked quickly from behind the desk toward Augusta and Leona. 
'It's like she's frozen or something,' said Angie. 'Look at her face.'
'It's shock,' said Augusta.
'Leona,' said Angie. 'Are you all right?'
But Leona could not reply.   
That's The End of Chapter 1
But it's not the end of the tales.
If you enjoyed the first chapter, you're going to love the rest of ADLANDIA. In story after story, you'll read unputdownable tales of ambitious people struggling to realise their dreams of under pressure–with wickedly comic results. In addition to Leona Lee and her battle with Augusta Chan, there is 'The God In The Details,' in which a burnt-out art director hears a sinister voice in her designs offering to make her a success. In 'Springtime,' a copywriter is so devastated by the sudden loss of his talent that he resorts to a desperate 'karma tactic' to get it back, with strange and unpredictable results. And in 'Think Small,' a struggling copywriter from the year 2159 travels back to the Mad Men days in order to get his name among the credits for a legendary print ad for Volkswagen. 
Theycould only happen in ADLANDIA.
Click the links below to find out more and to get your copy.